Akenberg meets
Benjamin Noriega-Ortiz
Interior designer and architect Benjamin Noriega-Ortiz has a long memory of his personal design history. He remembers how his dad, an accountant working in the construction industry, often took him to construction sites as a child where he encountered shapes of concrete, cement bricks and clay. Born in Puerto Rico, Benjamin's interest in art and design quickly grew from visiting the many art galleries and architecture in Old San Juan where he spent a lot of time while growing up in the island. As well as spending much time along the vast waterfront views at Luquillo Beach where his family owned a beach apartment.
Today, Benjamin is one of the most sought-after and influential interior designers and architect with his own design firm, based in New York. Magnificent private homes, restaurants, boutique hotels and commercial stores, are all on his list of accolades.
He can still recall his very first creations within the discipline.
– I grew up with Lego and Tinkertoy, always carrying a sketchbook since kindergarten. I was very outgoing and artistic, the only one in our group of friends. I used to spend a lot of time alone drawing or reading. I remember designing my first bedroom when I was around 12. And all white room with black terrazzo floor. I installed a thin red table in all the corners of the room making a "box", and placed the bed against the center of the wall. Noting else was allowed. Everything else went to the closet. Eventually I had to buy a lamp but it was a compromise.
As an architect and interior designer, how do you know in what way an idea should be presented?
– Interior design combines architecture and decoration. We deal with both, the envelope and the objects within the space. We present the architecture of the space first and then move into the functions and decoration. A lot of times, colour is what determines the feeling of the "room" before anything else.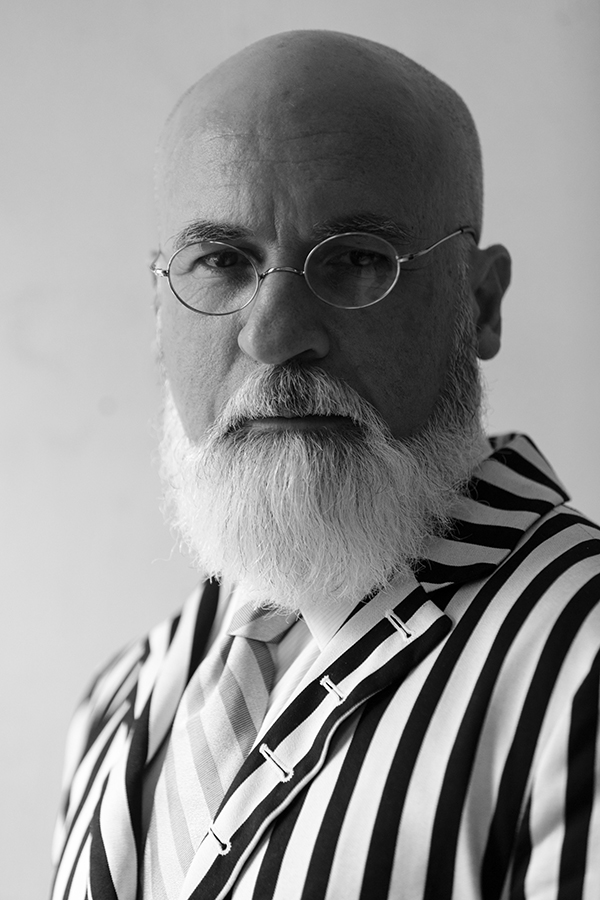 What projects are you involved in right now?
– It's been very strange producing projects during these uncertain times, but we have been fortunate to handle a few. We just completed two townhouses in a beach community, we have a few apartments in NYC, a beach house remodel, a condominium project in D.C. and a house in Australia which is on hold until we can start traveling again. Two other commercial projects are also on hold until travel can resume.
Describe your working process!
– I start with getting to know the client first and then visit the home or property together before developing the idea. All of this start to dictate the various elements in the design. Colour is the first element that we decide, then layout, lighting and furniture selections last.
Which part of your process is the most important one and why?
– Determining the concept of the project, the story, is to me the most important part of the project. It's the idea that helps develop everything from the layout, to the colours, to the furniture selections, the scent of the room, everything.
How would you define your aesthetics?
– I like elegant and serene spaces but with a sense of humour. I am not a formal person and most of our clients share my vision.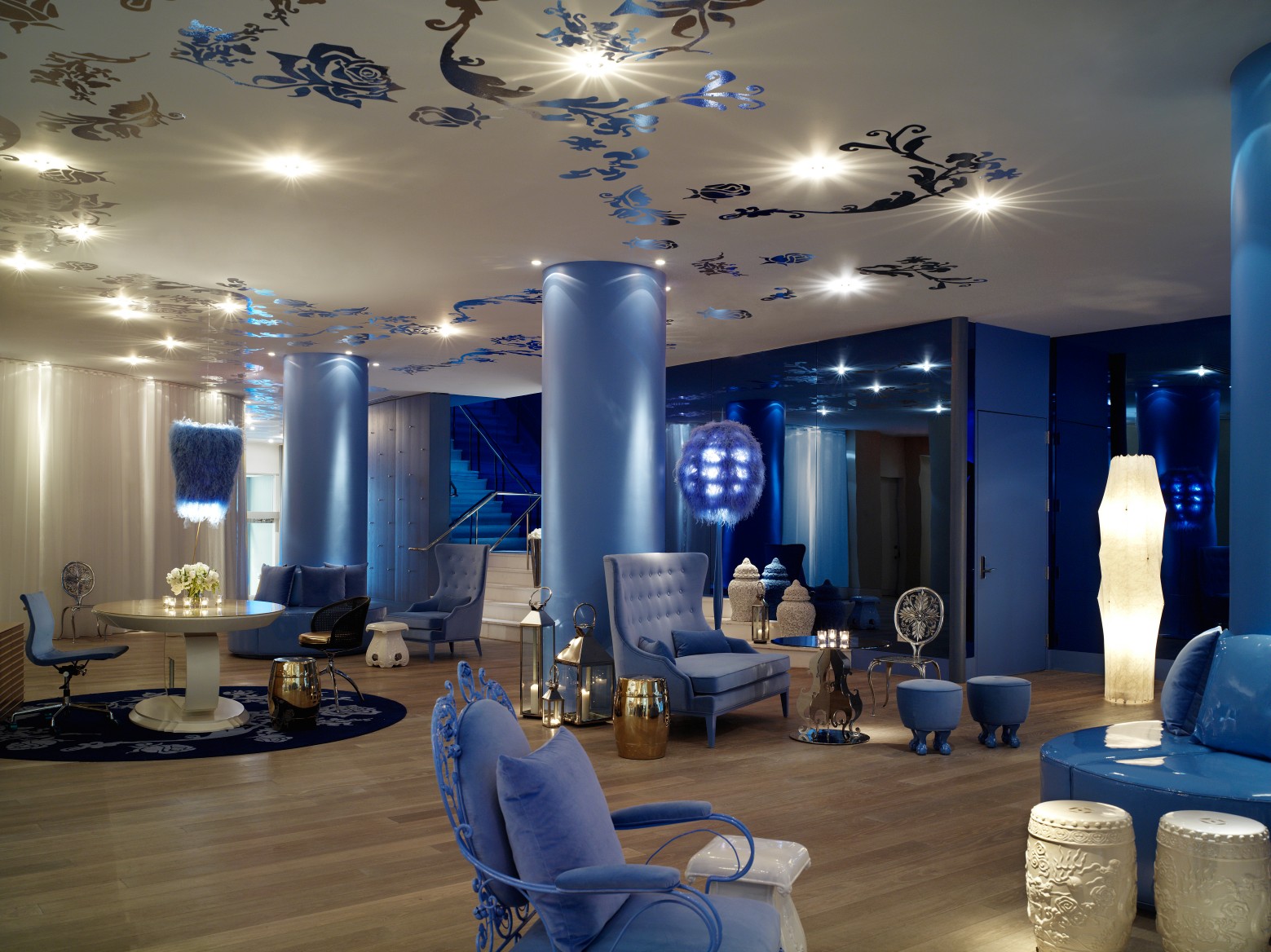 In what way is your Puerto Rican heritage reflected in your creations?
– I love open spaces; I don't like to feel trapped in an interior. Think that this comes from living in a warm weather island where you can live outside the entire year. Our country side is monochromatic, basically all green, my favourite colour. There is serenity in this palette which I was learned by living in it.
The highlight of your career so far?
– Designing for Lenny Kravitz early in the millennium was very exciting not only because he allowed us to design whatever we wanted, but because he understood design aesthetics. In additions, designing four hotels for Morgans Hotel Group introduced us to designing for a crowd, which was new to us. I love traveling and designing a project in Australia and learning the culture was delightful.
Yes, you have worked for several artist and celebrities. How free are you in those types of projects?
– Usually we have been very fortunate to have been given free range with the design of most celebrity homes and hotels. In a way, they are easier to design when the client has a strong presence and personality and opinions! The overall master plan or concept of the project needs to be very strong and cohesive in order to allow the client the freedom to incorporate any small objects, paintings, sculptures and heirlooms, without ruining the overall design aesthetic.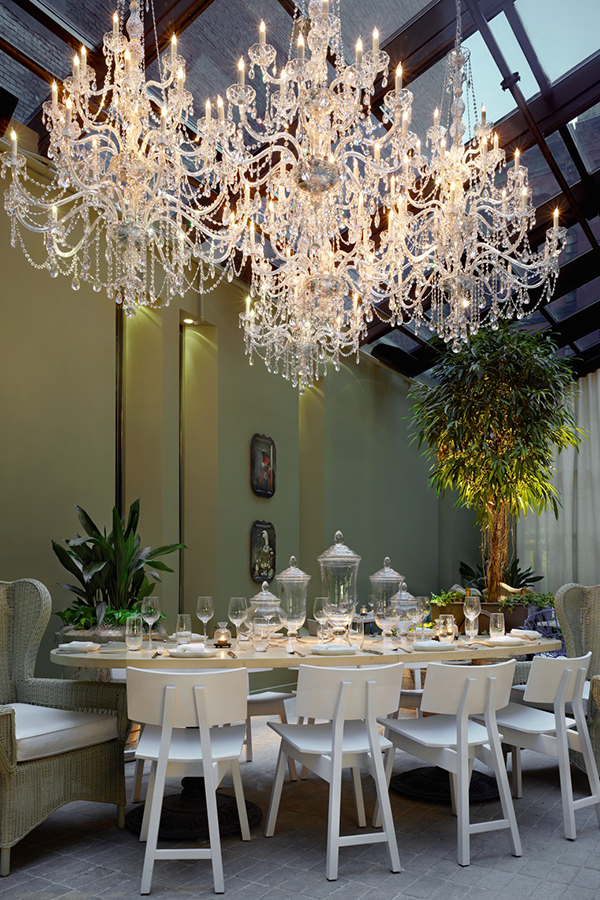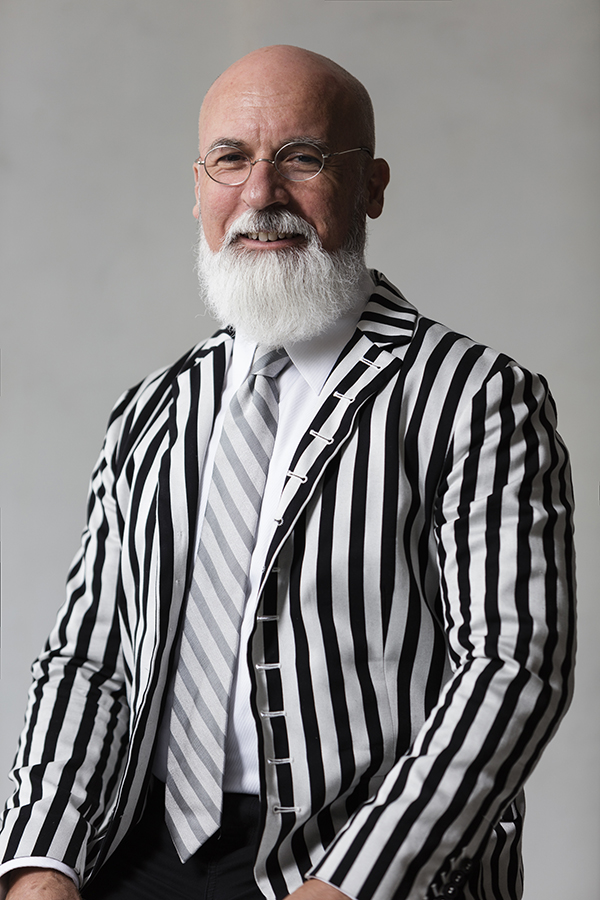 Which is most fun; working for individuals helping them create their interior vision or commercial companies?
– They are two different animals, really! Working for individuals is more rewarding because it's more intimate. You get to know the family or the couple more that they sometimes know themselves. Commercial projects are rewarding in a different way, you get to show your work to a lot of people in person. Plus, when you design a bar or a restaurant, you always get the best seat!
A dream project of yours?
– I've always been curious to design a house of worship or meditation but have never been given the chance. However, my favourite room in a house to design is the bathroom so a spa is really the house of worship that I need to design. Right?
Speaking of meditation and self-care, from your perspective, what would you say is the most important changes in society today?
– Society today has become less attached to rules in terms of interior design and architecture functions. You can entertain in your bathroom the same way you can eat in the living room or sleep in your terrace. All the functions have been adapted to be together wherever we can gather.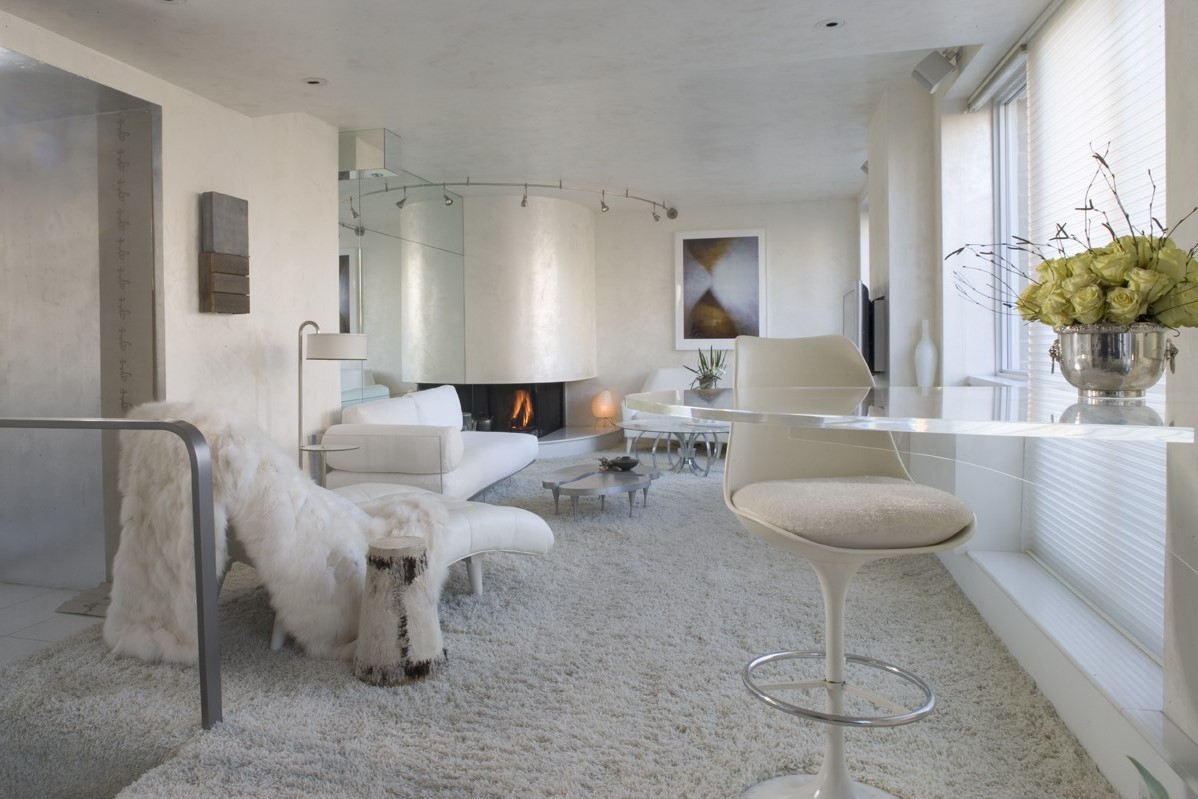 To get new inspiration you need to see the world and meet new cultures. An unforgettable place you've travelled to in the past year?
– The island of Kauai in Hawaii was the most magical place we've visited in a while. We did a helicopter ride over the area where "Jurassic Park" was filmed, plus a catamaran ride. Amazing!
If you didn't live in New York, where would you live?
– I probably would've lived in Rome, but most likely we might move to Puerto Rico after retiring, if we retire.
Yes, you are indeed very productive. Which is usually the best moment of the day?
– For designing the best moment of the day is early morning. But in reality, my husband makes the most amazing cocktails so happy hour at the end of the day it the best moment of the day.
And the most boring?
– I hate paying bills and reviewing financial stuff. It's not my thing.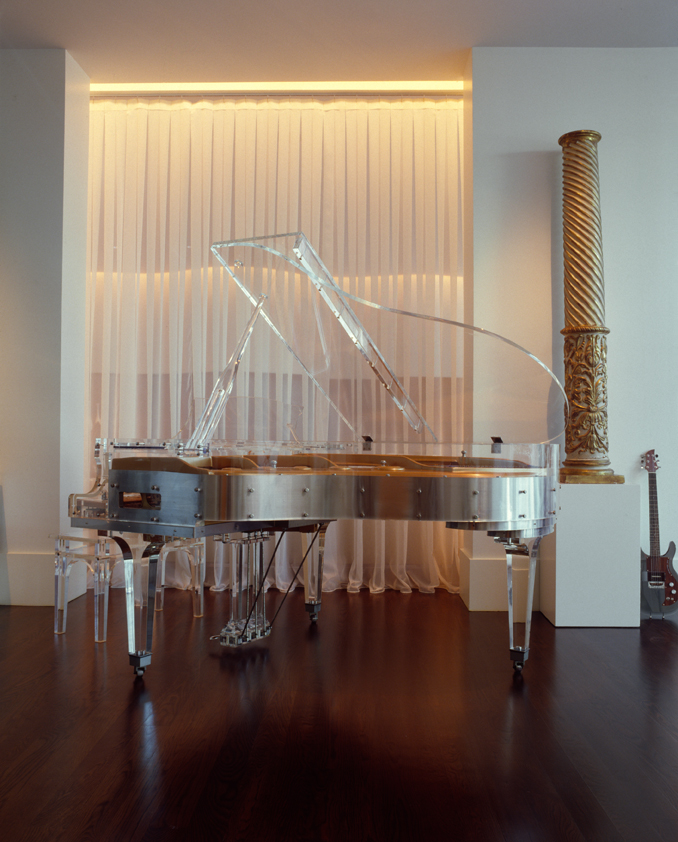 What inspires you?
– I'm highly inspired by fashion, arts and the city. Interesting people also supply amazing visions that incorporate sometimes subliminally in my work.
Which Instagram profiles or blogs do you follow (and why)?
– I follow a variety of profiles and blogs as a diverse source of inspiration: @ianschrager, @incollect, @patriciafield, @paulahayestudio, @beckermantwins, @alexandermcqueen, @maisonmargiela, @sheltertv, @thecindygram, @zoolamps @thomaspheasant @abyulighting @dhwendygoodman and many, many more … They all provide ideas and some are just for fun.
Favourite fashion designer?
– Maison Margiela for their whimsical but yet serene fashion.
Who are the style icons that inspires you?
– Alessadro Manfredini, Nick Wooster, Janelle Monae, Diana Vreeland, Patricia Field.
How would you describe you own personal style, and what was the last item of clothing you added to your wardrobe?
– My style is definitely eclectic with a sense of humour. I haven't bought clothes since December last year, but the last it was a short white wig for a party. But my favourite look is absolutely tails and formal!
Your personal style signifiers?
– My white beard, a great hat, white collarless shirt, pants not jeans, and Doc Martens. My favourite accessory is definitely a hat but I love wearing white gloves for events.
How much do you know about Sweden and the Swedish nature?
– I've always wanted to visit Sweden but I've never had the chance. The outdoors is spectacular and it feels like a magical place! I'm amazed by the Northern Lights in this northern hemisphere.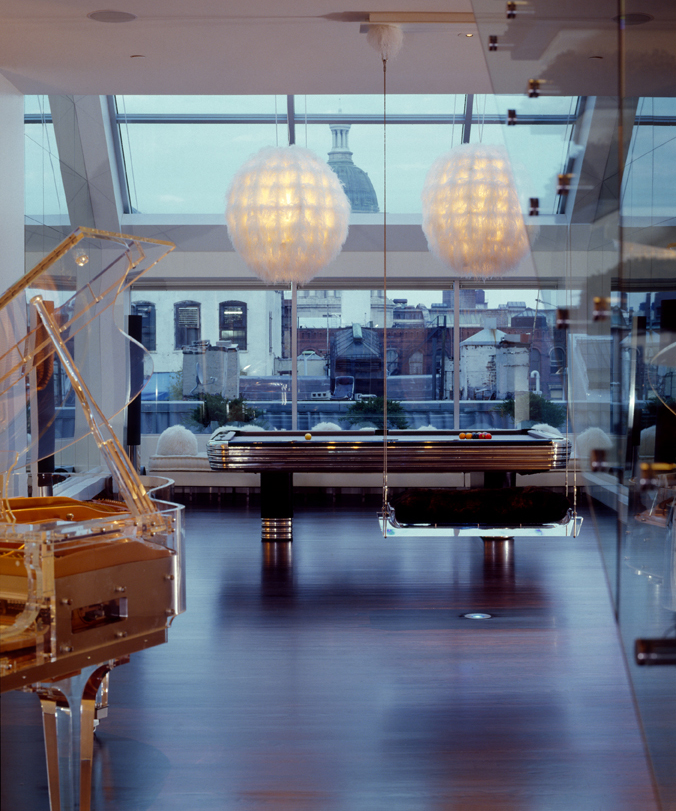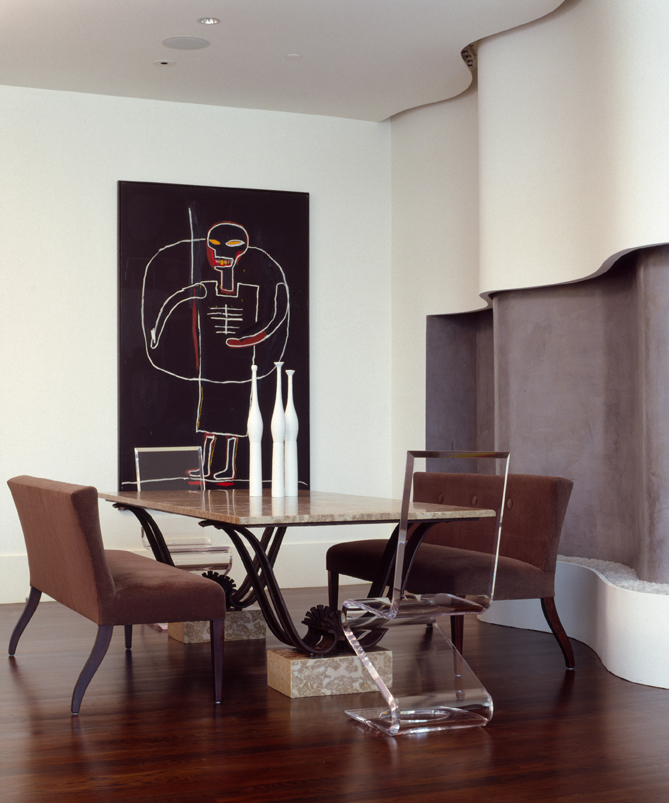 Spontaneously, what do you know about cellulose/bio acetate, and what is your view on sustainable materials?
– I know that it's a biodegradable material mostly used to make glasses' frames. Because of the production size, they are also good for accessories such as boxes etcetera, which we use in styling our jobs. Sustainability is extremely important in all aspects of design and living. We are fond of bamboo and cork floors, not only for their sustainability but they are beautiful warm textures that last a long time, Our lighting company @ABYULighting produces these upcycle night lights, @zoolamps using discarded one-time-use plastic bottles. We also reuse these plastics to make lampshades.
Your favourite frame from Akenberg?
– Suobbat – Upstream dream – I love the colour blend and the shape.
Photo credits portraits: Black and white Gerardo Vizmanos; Seated on sofa Marc Scrivo; At the office Klaus Enrique
Photo credits interior: Kravitz and Quogue Antoine Bootz; Mondrian Tom Sibley and pictures by courtesy of MHG; BNOWhite Simona Aru and Lucca Guarnieru