Akenberg meets
Peter Valcárcel
It is not just a job; it is a way of living. The New York City based designer and artist Peter Valcárcel is a creator at heart, seamlessly moving between disciplines from interior design to home accessory design and fine art painting. Quite successfully, one might ad. His work has been featured in numbers of magazines, television and museums around the world.
Although a minimalist with a predilection for geometric shapes, his Peruvian heritage cannot be mistaken when admiring his artwork, rugs, pillows and wallpapers.
At the moment, Peter is engaged in several design projects; PV Home, a collection of obtainable home accessories and gifts in limited edition, a new rug collection with Mark Nelson Designs, and a wallpaper collection with Studio Printworks. His consumption of images, photographs and painting, is many times what ignites his working process.
– Pictures, pictures, pictures, followed by drawings on many pieces of paper and finally I sit down to do it. There is a lot more doing that thinking in my process; I am not a very patient man. I learn by doing and you must work with the idea, tweak it until it is what you want, just like pottery or wood working. You know there is an idea under all those layers and part of the job is to remove the layer and reveal the fabulous part.
Working multidisciplinary, how do you know in what way an idea should be presented?
– For me, ideas are as temperamental as an opera singer is. They tell you what they want and how they want to be used. Many times, ideas start as a painting, which is where I feel the most comfortable and once that is realized then they take on other personalities and they become wallpaper, rugs or even a shower curtain, did you know I also design shower curtains? Well, I do!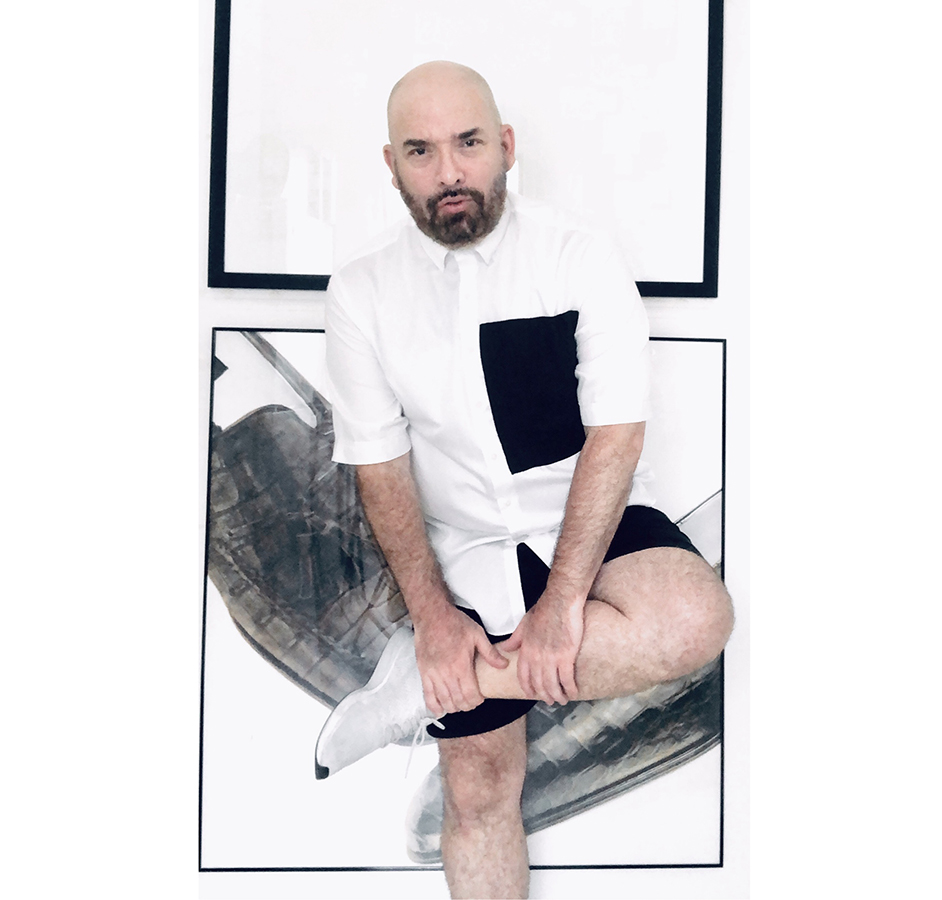 How would you define your aesthetics?
– Somebody once told me that my aesthetic was very "humanistic", and for a while I was not sure if I agreed with that. In reality, and like many creative people that are not afraid to show all their creative sides, I think I might have a couple of aesthetics and I hope in that in the future I will develop a few more. Right now, I love shapes, I think that is a childhood thing, when you look at textiles and ceramics from Peru, they are all about very specific shapes. I love to draw bones; I have done a whole series of paintings called "Bones" that is probably my more humanistic side right now.
Your rugs are produced in Nepal and India. How did that come about?
– I was very lucky to meet Mark Nelson from Mark Nelson Designs through a common friend that thought Mark was and is the right person to do my rug collection. When I met Mark, I immediately knew it was going to be a successful meeting, MND produces in India and Nepal and of course, their attention to detail is incomparable. There is no way to compete with hundreds of years of experience. Therefore, in the end, it was not my decision but I am happy we are doing it in India and Nepal.
Who are your role models within textile?
– Well, I have two, although it might technically be more than two. My first role model and inspiration are all the wavers in Peru from Pre-Colombian times all the way to modern times; I love the geometry, the use of natural colours and shades. My second one is Jack Larsen; I love everything he did, the balance, the colours, the shapes, and the textures. Jack, unfortunately, passed away in December 2020 and I regret not making an effort to meet him and let him know how influential he was to me. Larsen Fabrics continues Jack's work and legacy and I am a huge fan.
What would be a dream project within textile?
– Well, right now I am concentrating solely on my accessory collection and so for me, it would be huge to do a successful fabric collection, I would love to see my designs on pillows, curtains, furniture, tablecloth, lampshades. I feel textiles offer a great opportunity to do other things, especially upholstery of vintage furniture, which is on my list too.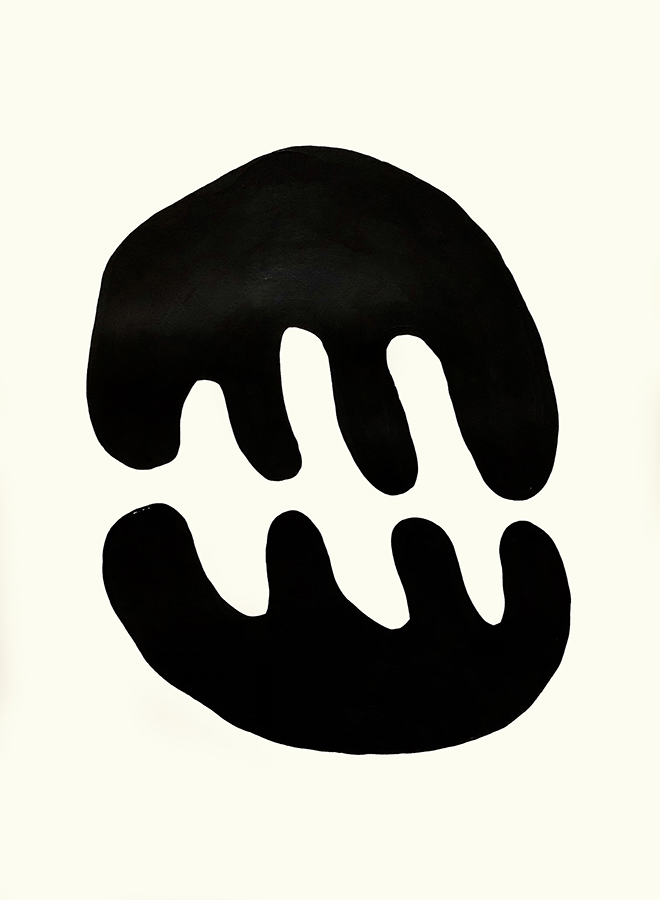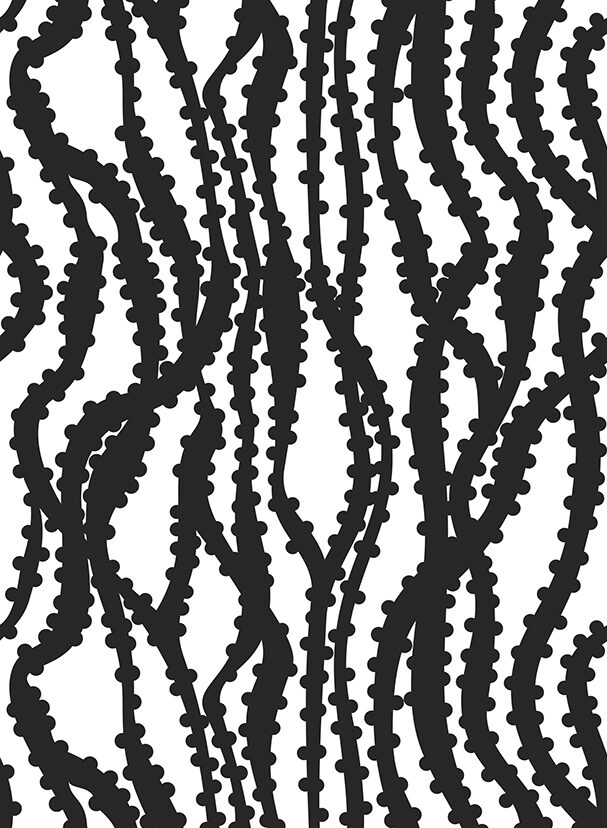 You were born in Lima, Peru. Tell us a bit about your upbringing!
– As a child I had tons of time to be alone and be creative, I have a sister and later we had brother. I was cutting paper and making shapes from the time my mom let me use scissors. I was and I still am fascinated by lego and the endless possibilities that it brought to my childhood, I could design a house and all the furniture inside. I suppose I was born creative and I have been searching for ways to express that since I was a little boy back in Lima. In school, Arts & Crafts was of course my only favourite subject, I had my best moments as a student during those classes. I moved to New York City when I was 17 and that has been perhaps the most extraordinary thing in my life. New York City has allowed me not only to be creative but also to learn from incredibly creative people, I have been very lucky and along the way of my creative journey, I have been mentored by great people that I respect tremendously and that still even now I would love to be just like them.
In what way has your upbringing influenced your career choice?
– I was and I am super independent. I always knew I was different and I was happy about it. My parents have always been very interested in pretty things, balanced things, and I probably got that from both of them. From dressing to decorating, having a look was always necessary at home, not sure helpful as a child but I certainly have a clear vision of what my taste is now because of that.
The highlight of your career so far?
– Being able to have a career, period. And of course, doing this interview, it is highlight of my year, it is great to talk about oneself, and everybody should try it at least once.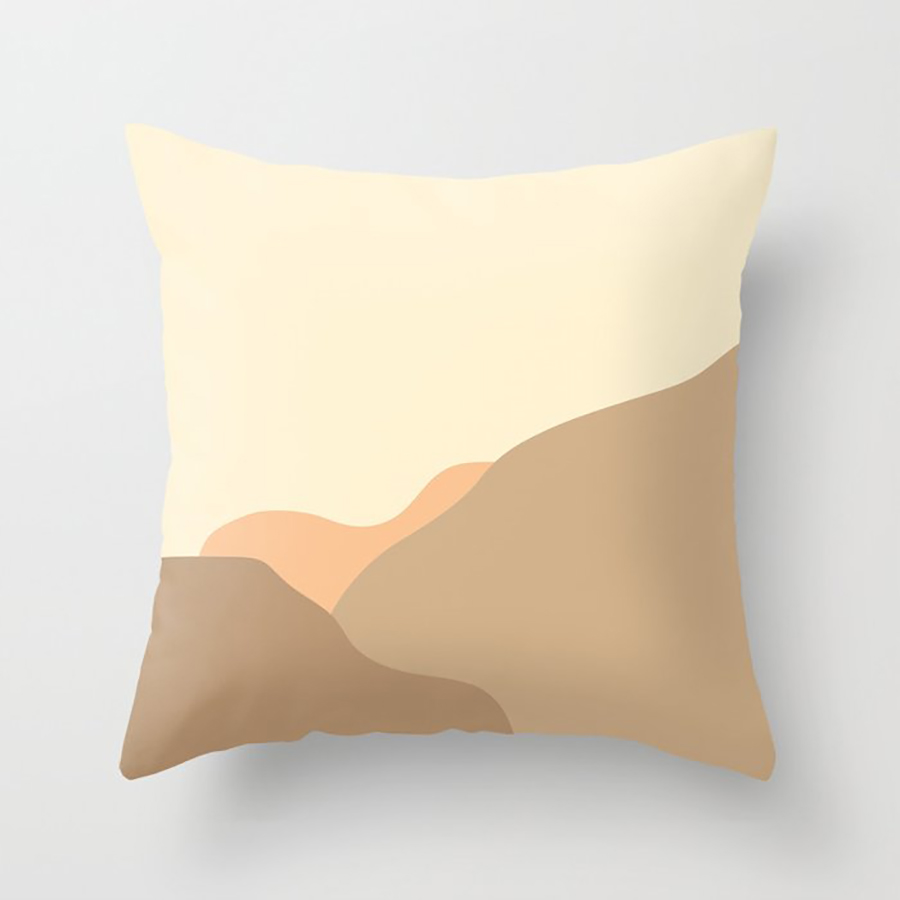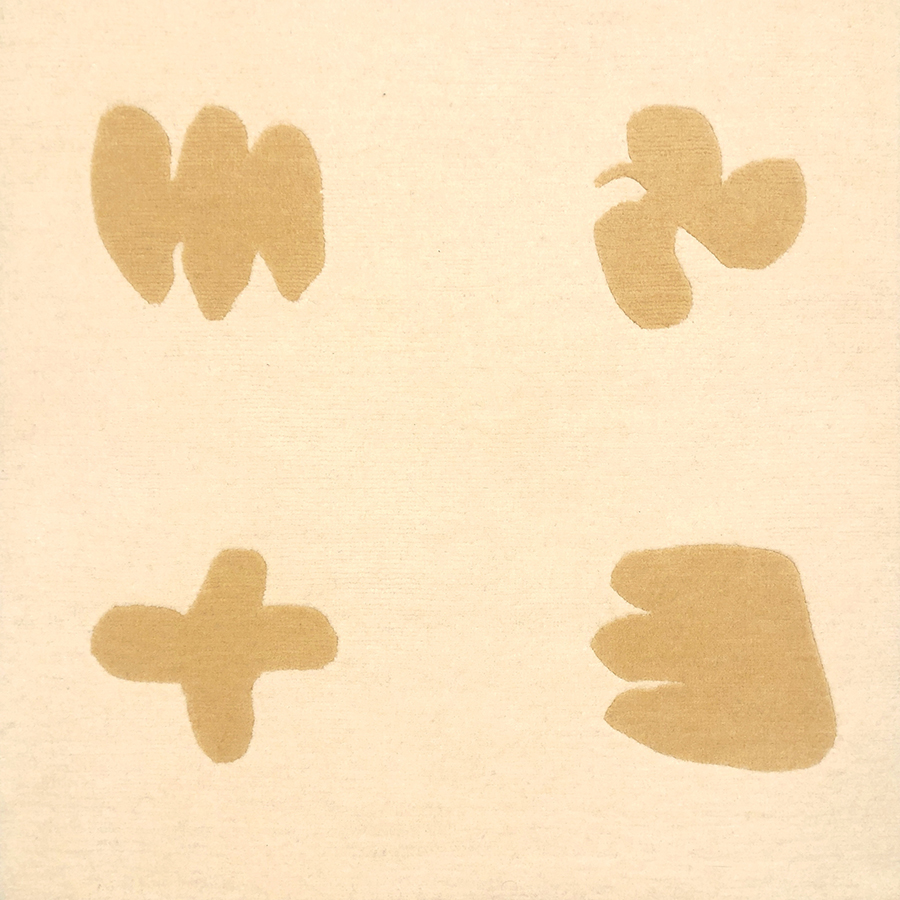 What does your daily life look like?
– Busy! I am up and running at 7 am; shower, breakfast, work, e-mails, meetings, ideas, drawing on my way somewhere, doing Instagram, making plans with friends. I like to be busy until my brain and my sanity says stop, then I just watch documentaries on BBC.
Sounds like you are very productive! From where do you get your energy?
– Well, it is like breathing. You just have to do it. A few years ago, I tried to not be creative and just hold a regular job with no creativity; of course, it did not work. If you are born creative, you are creative for life. I am also very stubborn and so my energy come from that in a way, I do not give up easily.
Which is usually the best moment of the day?
– Late at night when I go to bed in the dark. My best ideas come then and I have to turn on the light, sit on the bed and write down the idea on my phone or a piece of paper.
And the most boring?
– In the afternoon, I have a hard time thinking between 3 pm and 6 pm, The most uncommitted time of the day in my opinion unless you are having tea with my mother, she loves tea time.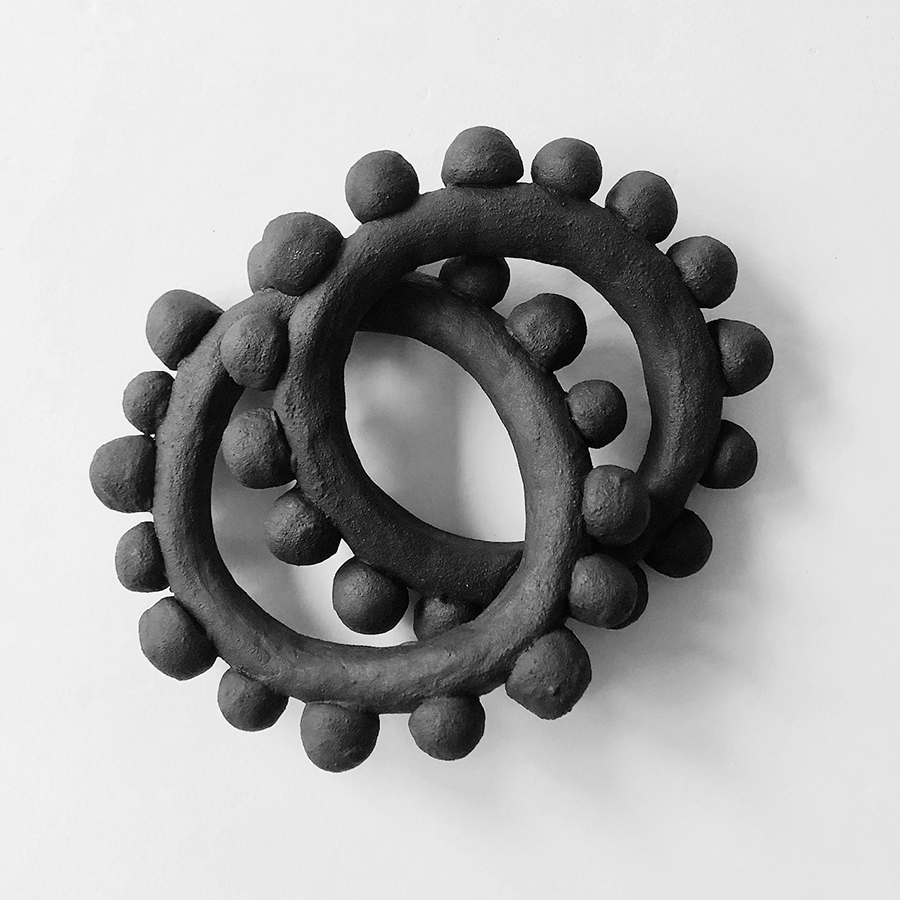 Which Instagram profiles or blogs do you follow?
– I follow @shelter.tv @societique @colinking @paperandwhite and lots of magazines, interior designers and art galleries. To me, Instagram is a great gift and platform, and I love the immediate interaction it offers. I wish I had had that growing up.
To get new inspiration you need to see the world and meet new cultures. Obviously, we've all stayed home for the past year. An unforgettable place you've travelled to previously?
– For me, going back to Peru has always been a huge source of inspiration simply because it awakens ideas that I had as a child. I love to experience that again as an adult. Europe is also a huge inspiration for me. I think the sensibility and the way Europeans relate to physical things in general is so extraordinary and so different from Americans. The way the French love old things, the way the English love colour and pattern, the way the Swiss love order, I think all those ways are amazing.
If you didn't live in New York, where would you live?
– Zürich, I love Switzerland!
Who are the style icons that inspires you?
– Karl Lagerfeld, David Bowie, Grace Jones, Steve McQueen, Jackie Kennedy … I am all over the place when it comes to style.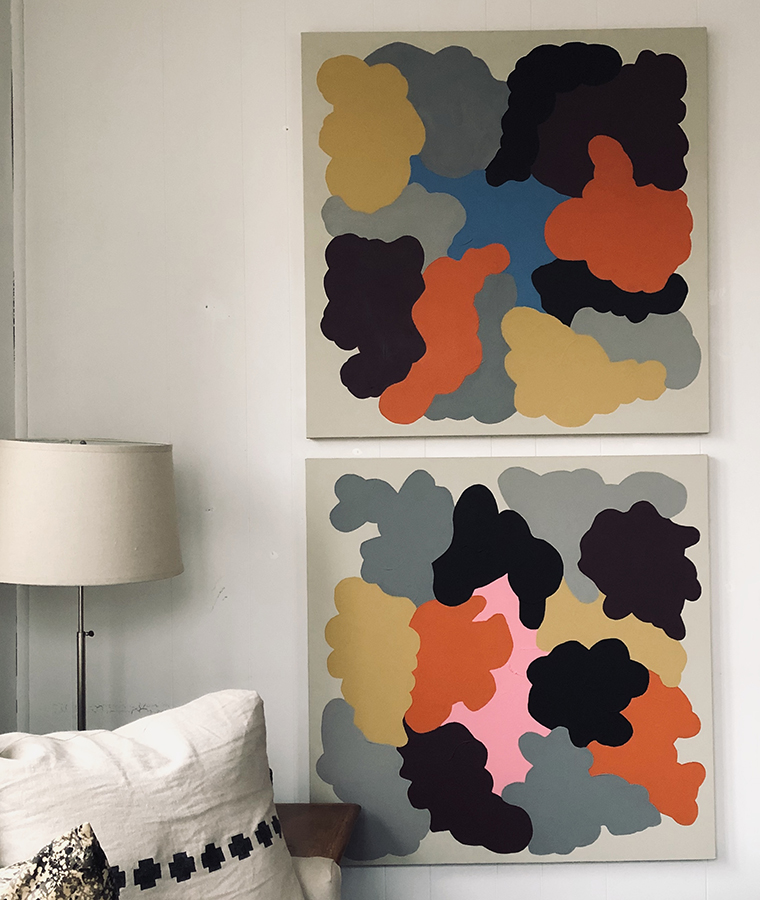 Who is your favourite fashion designer?
– Karl Lagerfeld, not only for his fashion design but also for his entire creative body of work. A genius. I watch a huge amount of fashion shows and a get so inspired by the colour combinations and texture combinations. Chanel and Valentino are my favourite shows to watch right now. I feel that if you are open and alive you will experience inspiration at its fullest, your senses should guide your eyes and see what they want you to see.
How would you describe you own personal style?
– Classic, understated, comfortable and clean. My favourite look is jeans, a grey sweatshirt, white sneakers, sunglasses and a nice watch. I like unexpected combinations for everyday, but for occasions that are more formal, I keep it simple and clean.
The last item of clothing you added to your wardrobe?
– Sneakers! I love sneakers; I just got a bunch of white sneakers from Adidas, my new obsession.
How much do you know about Sweden and the Swedish nature?
– Well, I know that it is beautiful and pristine, and that some areas are very well protected by laws. When I think of Swedish nature, I see the forest, a lake, green mountains and a nice warm cabin with beautiful and minimal furniture but very warm and cosy.
What is your relationship to Swedish Lapland?
– Cold weather, mountains and lots of snow. When can I move there? I love cold weather; it gives me energy.
Spontaneously, what do you know about cellulose/bio acetate?
– Cellulose acetate is an eco-friendly material made from cellulose obtained from renewable sources like wood. Sustainability, and using new innovative material is super important and necessary. We must do whatever we can do. whether in a small scale or in a large scale. The moment is now, we must address it and change. I feel most people think that they cannot make a difference alone, but I believe that we all can make a difference as individuals.
Your favourite frame from Akenberg?
– Suobbat of course! Classic shape with a modern twist. I can wear them to the beach or to get an award for one of my designs.