Akenberg meets
Shima Niavarani
Writer, singer, director, playwright, and one our Sweden's most acclaimed actresses, Shima Niavarani has taken Scandinavia by storm.
Born in Teheran, she came to Sweden at an early age and grew up in a suburb to Stockholm. Already as a child, she felt the urge to express herself, and since her breakthrough in "Autodidakt i enmansakt", a play she also directed, she has performed on stage, the big screen, and television and radio in over 40 productions, with highlights such as the musical "Bullets of Broadway" and the movie "She's wild again tonight".
Looking back, she can hardly believe how far this once tiny Iranian girl has come.
– It's more than 15 years now that I've worked in this industry. Wow, that's insane. Sometimes I go crazy when I realize how much I've done during all these years. Still, even though I've worked with so many different things, my life looks the same. Nothing has really changed except that I've matured and expanded my intellectual capacity.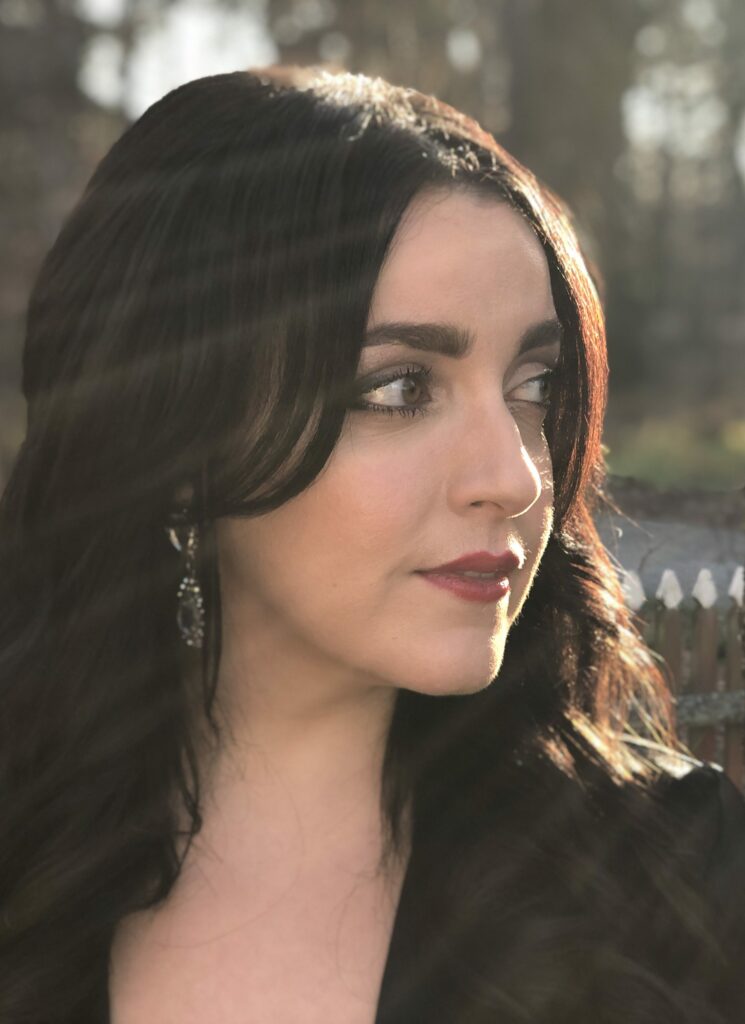 When did you know you wanted to pursue an acting career?
– I didn't know it was acting specifically. Above all I wrote a lot; poems, stories, songs. And throughout my upbringing I forced everyone around to look at me performing my material. I've always liked storytelling, to share a story and to receive it. I believe that the written word conquers all other art forms. In the end, the greatest power is in the hand of the person holding the pen. Alienation creates a need to tell others what you've experienced, and it creates a discrepancy between people. The feeling of alienation is so deeply rooted in me from growing up, so I think that I wanted to connect with others by creating and telling stories, be it through writing, acting, singing or directing.
Who would play you in the movie about Shima?
– I love the French actress Marillon Cotillard. She is magical. But I hope that we will see the rise of a new talent, and when I am much older and I recognize that person I will go "wow" – and cast her right away!
Describe your working process!
– It varies depending on the project. If I'm involved as an actress, there is a long preparation process when I read the script over and over again, and also outline my character and her motivation throughout the plot. If it requires improvising, you have to be present in the now and be ready to react on whatever arises in the moment. On stage, the storyline is often much more complex than in a movie where you also have to sketch the story behind, before and after, to create a complete spectrum around the character. To me, this part of the process is very important. Still, in the end, you also have to make sure to deliver.
You are very productive, where do you get your energy?
– I refuel my energy levels by being on my own. Of course my life is more qualitative and mentally healthier when I have people around me that love me for who I am and not what I do, but I have to have my own solitary space. I love taking long walks, being outdoors and just wander around the forest or the countryside.
Which is usually the best moment of the day?
– Early in the morning or very late in the evening. I get very productive after midnight but I feel hopeful and ambitious very early in the morning. Especially on Monday mornings I jumpstart a lot of things.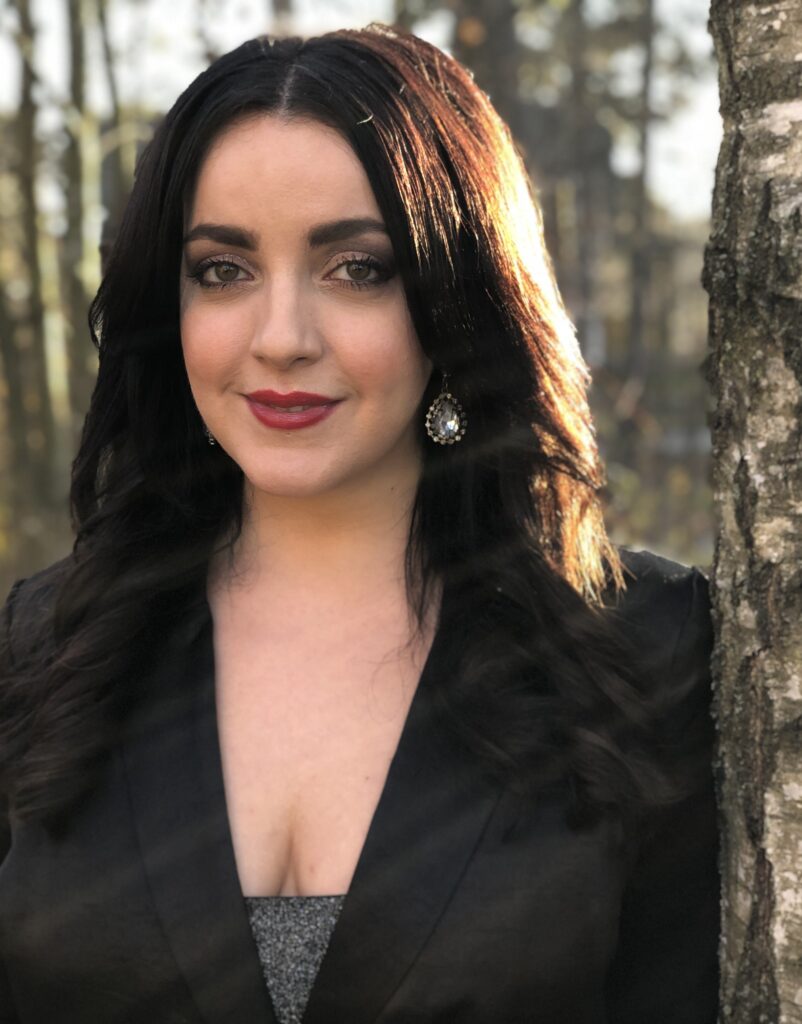 And the most boring?
– The afternoon in limbo. Between 4 and 5 pm isn't the most fun time of the day, or when you don't have any plans for the evening.
Where are you in five years?
– In five years, I hope that I'm really, really happy and content with what I'm doing. I feel hungry and satisfied at the same time. And I hope that I will get the chance to do fierce movie projects at the same time as I write and direct. It would be great to work more internationally in Europe and with people that inspire me.
And if Hollywood calls?
– They already have. Actually, I have been over in Los Angeles for meetings but not for a specific project. For sure, I want as many people as possible to see my work, that's part of an artist's ego. But I don't want to rush anything. I'll wait until the right opportunity comes. But if someone asks me if I want to play Robert De Niro's daughter in a heavy Scorsese drama I will just die!
As an actress and artist, you are most often dressed for your character, not being able to choose your outfit. How important is the personal visual expression for you?
– It's really important. I love fashion, I love aesthetics, I love genuine design, and I love what you can express with your clothes. I love experimenting with everything from hair and hair colour to nail art and attributes – and I'm obsessed with sunglasses! A cool pair of sunglasses makes all the difference. It's a true statement accessory that enhances your appearance and completes your look.
How would you describe you own style?
– Eclectic. Sometimes I wear all black and walk around looking dangerous and wild. Sometimes I go for the 70s glam look à la Bianca Jagger with glossy lipstick and wavy hair. I love vintage clothes from the 70s. I also love Edith Piaf and the era around 1930–40. I'm quite romantic, nostalgic when it comes to aesthetics, and I can go all in with more is more – or the opposite, back to basics when I veg out at home. The mood and the situation affect what I wear.
Favourite fashion designer?
– I like classic brands such as Dior, Marc Jacobs and Jean-Paul Gaultier. Gaultier was a huge inspiration in terms of pop culture when I grew up, and recently I got to participate as a co-writer and host for one of his fashion shows, which has created a strong personal bond to him.
Who are the style icons that inspires you?
– Coco Chanel, Bianca Jagger and Janet Jackson in her late 80s early 90s. You know the chic military "Rhythm Nation" era? I also have many male style icons like Prince. Everyone who dares to be bold and tell a story with their clothes inspire me.
Your personal style signifiers?
– Red lipstick, well-manicured red nails, a fake fur and lots of granny attributes like bling earrings or a stole. Timeless pieces combined with more contemporary stuff. Either I build my outfit starting with a piece of garment, or with a specific hairstyle or a great accessory. It's really nice to wear an oversized accessory, like earrings or sunglasses and keep the rest of the look minimalistic. That is so fresh.
What inspires you?
– Other people's stories. Our psychological mechanisms. And everything that isn't perfect.
Spontaneously, what do you know about acetate?
– Not much really, but I'm all for everything that is sustainable and recyclable. That is the future. All industries and companies will have to create and build sustainable products and materials and there is so much innovation and inspiration to find there.
Your favourite frames from akenberg?
– I can't choose, I love them all!