Akenberg meets
Wojtek Goral
He has released two albums, shared the stage with artists like Stevie Wonder, Michael Bublé, Jerry Williams and Putte Wickman, and contributed with his unique sound on the recordings of Justin Timberlake and Ariana Grande, to name a few.
Wojtek Goral is one of Sweden's foremost and respected saxophonists. Born in Poland, he discovered the power of music at an early age and has throughout his artist career developed a very personal genreless expression. His sensitivity to musical emotions is reflected not only in his compositions, but also in his style, where the hat, the eyewear and a range of statement rings make up his signature look.
– I knew from an early age that I wanted to be a musician. My father was a conductor and a musician and I watched him work while growing up. The very first time I accompanied him on tour I was only eight years old, and I got the chance to play the congas with him on stage. That was when I knew that music was my destiny. I experienced something I had never experienced before. Standing in front of 10 000 people showing their appreciation is the best feeling in the world. Nothing compares to that.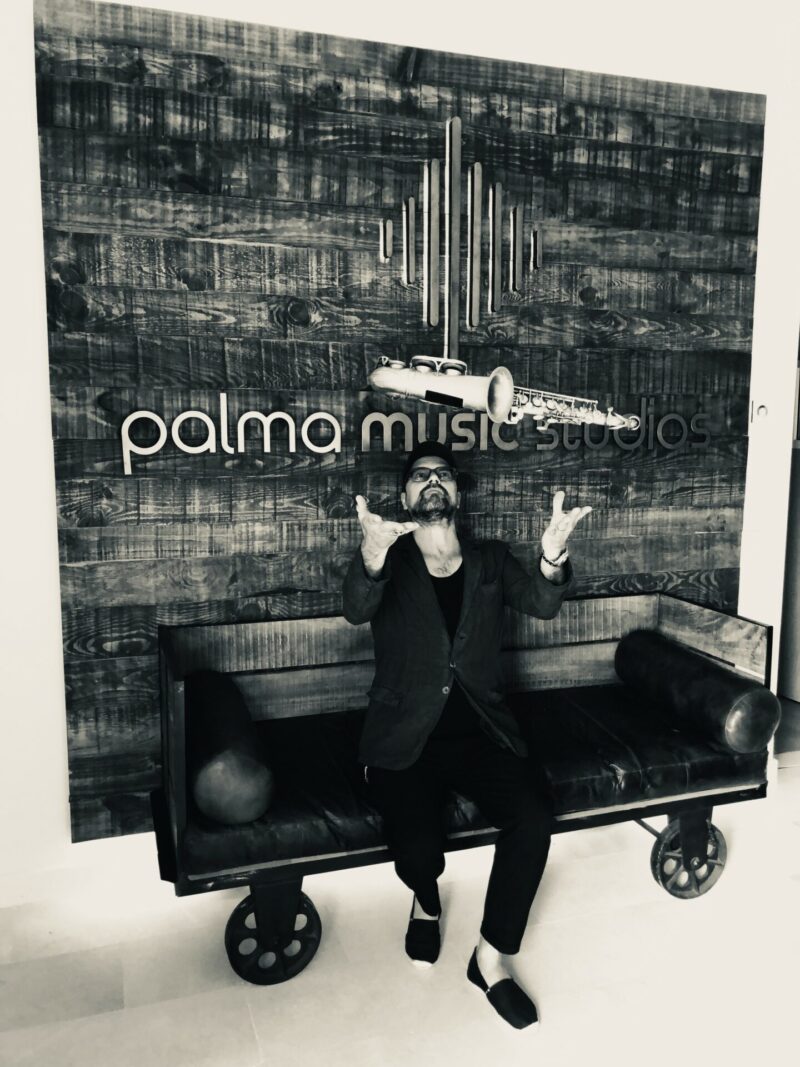 Why the saxophone; what is so special about it?
– I started playing piano when I was seven years old. I remember my piano teacher, an old lady, being very demanding– she was a magnificent piano player herself. She used to close her eyes and just listen when I played, and by the sound she could hear if I cheated with the fingering or not. This was in Poland. When I came to Sweden at the age of 12, I saw a documentary on tv about jazz and John Coltrane. My dad played the saxophone, among many instruments, so I borrowed his sax and started practising secretively. I've always felt that the saxophone has a certain feeling, close to the human voice.
Describe your creative process; how does it start and which part of it is the most important?
– Composers tend to start with a melody, but I've never been interested in that. I prefer improvising and creating something out of a feeling or a vision. In particular, I love the dynamics when improvising together with others. It doesn't matter if it is jazz, blues, pop or rock – I love Björk as much as I love John Coltrane – as long as I'm allowed to create music in the moment. Most of the time I start with a chord progression flow that I play around with. Gradually I find melody parts that I like and it all grows from there.
What is your source of inspiration?
– I'm the type of guy who works with my music every day, very routinely. I get more inspiration from repeating something over and over again than from something outside; tenacity and curiosity have always been my driving forces. If I'm in the process of composing, I get out of bed at 9 in the morning, I do my yoga and then work until late afternoon. A simple tone in a chord, or a coloration in a melody, is enough to build a whole song but it doesn't come without hard work. Art is also a great source of inspiration. I learn a lot by studying others art and their working process.
The highlight of your career so far?
– When I grew up, I had a dream of performing at the Montreux Jazz Festival. Suddenly, I was in a band headlining at Montreux in 1995, with all my idols around me also performing. That was a real highlight. Another highlight was when I was invited to play with Stevie Wonder touring Europe. I was 23 and sharing the stage with him was major. More recently, I've had the chance to play on recordings for Meghan Trainor, Justin Timberlake and Ariana Grande. I've always highly regarded studio musicians, and being able to work as one as I do now have always been one of my dreams.
You have a busy schedule, where do you get your energy?
– From my family, they are very supporting, and by being in the nature.
Tell us about your next project!
– This fall I will be backing up the Swedish singer Sanna Nielsen who is taking her show on tour across Sweden. That will be so much fun. Right now, I'm working on a new album which is very exciting. I'm about halfway and if things go as planned it will come out early next year.
How do you dress for the stage, and how important is the personal visual expression for you?
– I've realised how important it is more and more. The audience might not remember my name but they remember a cool look. Many people know me as 'the guy with the hat and the glasses".
How would you describe you style?
– Classic and minimalistic. I often wear a tailored dark suite. I really like the brand Hope, their collections are great. Also, everything created by Lars Wallin, always so well-fitting. I want to feel comfortable on stage and that people focus on my music and not what I wear, although I still want to add an accent as an extra layer. There has to be a thought behind the look.
Your personal style signifiers?
– Since my outfit is toned down, I go all in when it comes to accessorizing – hats, glasses, rings, scarves. I look for hats all over the world, in particular Stetson hats are favourites. As for glasses, I want them to be big and bold. A typical Wojtek-look would be a sharp cut black suit and vest in combination with a colourful scarf or hat, cool shades and many rings.
Who are the style icons that inspires you?
– David Bowie and Miles Davis, both stylistically and musically. They were both brilliant in so many ways. And my step-daughter Elsa, she is a true fashionista and she always gives good advice.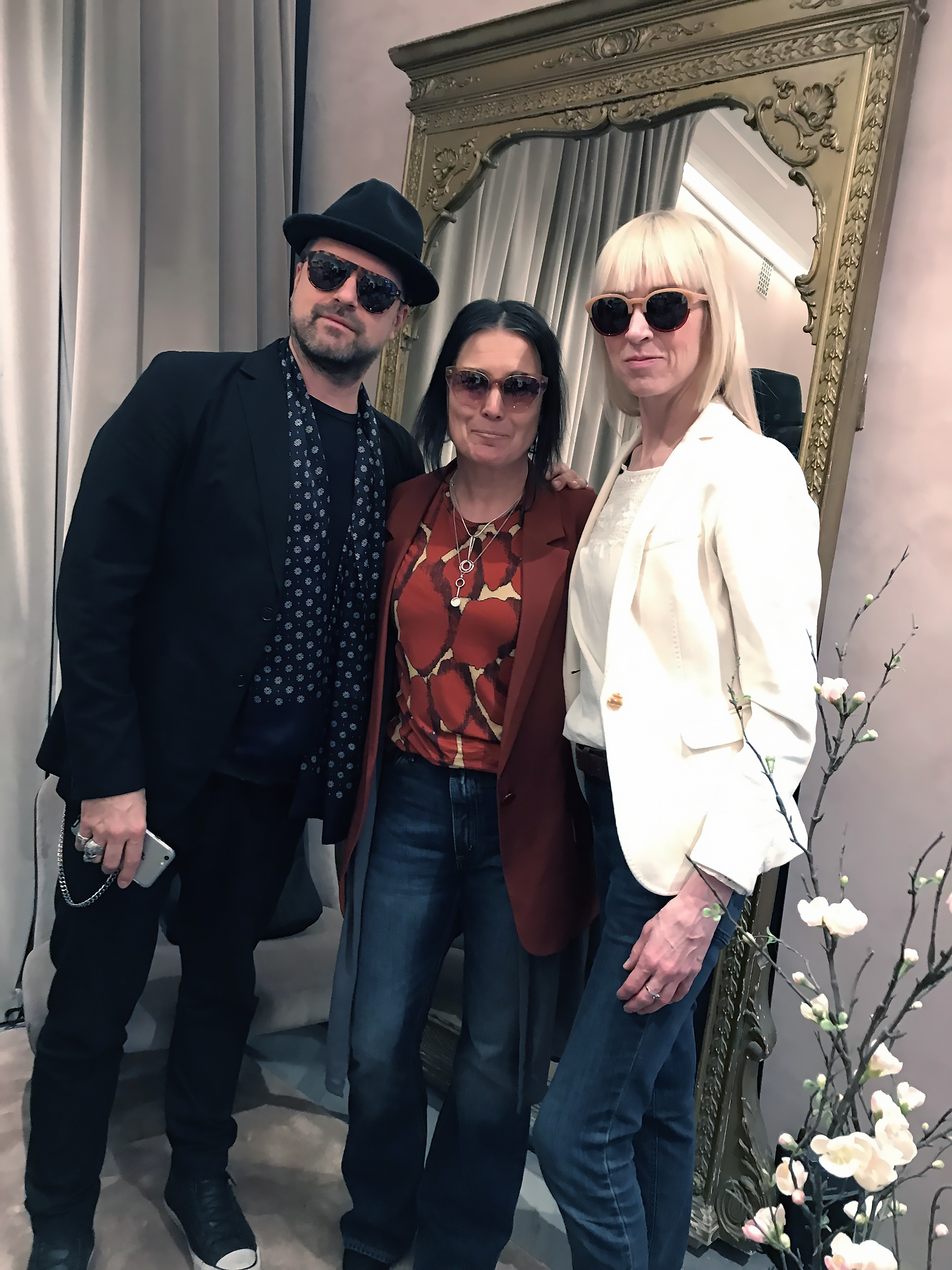 You mentioned the Swedish nature being a source of inspiration. What is your relationship to Swedish Lapland?
– I've been on tour across Sweden many times, and we often start in Kiruna in the north. If it's winter we try to stay at the Ice Hotel in Jukkasjärvi – it's amazing. The vast landscape in Lapland gives me a sense of freedom. What's also fantastic with Sweden is the right of public access that you can roam around wherever you want. Hiking in the nature give such an energy, I love it.
Spontaneously, what do you know about acetate?
– To be honest nothing until I did my homework. But anything that is sustainable and doesn't influence earth in a bad way is great.
Your favourite frames from akenberg?
– Kallax in Drop of resin. I love the resin pattern and as soon as I tried them on I was hooked. I'm also so excited to see the coming collection, especially the frame Ahkka. I will definitely lay my hands on a pair and take them with me on tour.